CLYDE, DEVON'S CHE

E

KIEST BULL TERRIER
Click here to edit subtitle
BOOKS
                                                                          CESARS WAY  CESAR MILAN
'I rehabilitate dogs. I train people.' -- Cesar Millan. In CESAR'S WAY, Cesar Millan -- US dog expert and star of National Geographic Channel's hit show Dog Whisperer with Cesar Millan" -- helps you see the world through the eyes of your dog so you can finally eliminate problem behaviours. You'll learn:* What your dog really needs may not be what you're giving him* Why a dog's natural pack instincts are the key to your happy relationship * How to relate to your dog on a canine level * There are no 'problem breeds', just problem owners * Why every dog needs a job * How to choose a dog who's right for you and your family * And much more! Filled with fascinating anecdotes about Cesar's long-term clients, and including forewords by the president of the International Association of Canine Professionals and film star Jada Pinkett Smith, this is the only book you'll need to forge a new, more rewarding connection with your four-legged companion.
PERFECT PUPPY Gwen Bailey 
Gwen Bailey's bestselling puppy care guide has helped hundreds of thousands of owners throughout the world raise a problem-free dog. Now, updated with the latest findings in canine behaviour and a completely new user-friendly design, this revised edition will teach you how to raise a problem-free dog. From housetraining to playing games, it will show you how to teach your dog good manners and build his confidence with the world around him. There are step-by-step training and socialization plans as well as a guide to understanding and preventing biting, chewing and other problems. If you want your puppy to develop into a happy, well-behaved and friendly adult dog, you cannot afford to be without this book.
My personal favourite bull terrier book has to be 'All About The bull Terrier' by Tom Horner it gives good sound advice for any bull terrier owners I read it about 4 times before I bought Clyde it really is a good read.
 http://www.amazon.com/When-Pigs-Fly-Training-Impossible/dp/1929242441/ref=cm_cr_pr_product_top#reader
This is a brilliant book easy to read and very encouraging!!
BULL TERRIER MONTHLY
This is a must have publication its full of bullie stuff showing health, pictures , and interesting articles. Its a lot cheaper than the Dog world and Our Dogs
http://www.bullterriermonthly.com/
 BULL TERRIER YEAR BOOK
If you want a comprehensive guide of bull terrier breeders and show results, judges, forth coming shows then is a must the photography is awesome  this is a quality publication and look forward to my copy every year!
 http://www.ukusabullterriers.com/yearbook.html
BREED APART 
Breed apart have some stunning bullie figures
http://www.theukgiftcompany.co.uk/breed_apart_dogs/snout/15738_p.htm%C2%A0
FRENCH BULLDOGS
MY SECOND BREED OF CHOICE I ADORE THEM
 http://www.frenchbulldogclubofengland.org/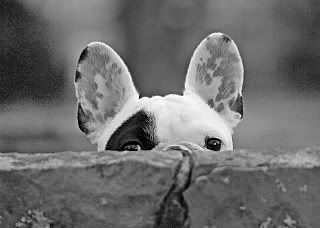 THIS WEBSITE IS AWESOME CHECKOUT IT FOR FANTASTIC PHOTOS!
http://www.alicevankempen.com/index.html 
Quality dog photography, especially outdoors, demands a lot of time and patience. To be able to take pictures of dogs, you need sufficient knowledge of each breed. Patience, passion and stamina are the most important qualities a dog photographer needs to possess to be able to reach high-quality results.
Alice van Kempen (1967) from Rockanje, the Netherlands, has been practicing photography since childhood. After leaving school she started a career as a photographer. At first she made portraits, wedding photographs and industrial photos. In 1993 Alice and her husband bought their first dog; Jock, a Bull Terrier. And that's who provided the spark. Jock often acted as a model, thanks to him and Megan (she joined the family in 1995) Alice learned the skills of dog photography. In 1998 she started her own dog photography business. As a nature and animal lover Alice creates photos that really arise from the outdoors. Existing light, composition, use of colours and the subject are the primary elements of her pictures.
 THIS YOU MUST SEE A PIT BULL A SIAMESE AND SOME BABY CHICKS!!
 http://www.youtube.com/watch?v=UcU1OsDMWBQ&eurl=http://widget.slide.com/widgets/ytWrapper.swf?playerUrl=http://www.youtube.com/apiplayer&proxyId=UcU1OsDMWBQ_0_27424